Results, Results, Results!
I hope everyone's having a great day. It's currently 17 degrees Celsius, where I live, which is a major change compared to the last few months here in the UK. I've just moved into my new place, still unpacking after two weeks! But, hey at least the weather's looking up! Back to the topic! After few months of working, I've finally begun to make real changes on the brands I'm responsible for....
Who Took a Chance on me?
I've read this great blog post over at Bijan Sabet's (http://bijansabet.com/post/44870687156/who-took-a-chance-on-you) blog, which was very inspiring in many ways. The blog post instantly got me thinking, who took a chance on me? I was born in a country called Bangladesh, a very poor country, but a country with a great heritage and vibrant culture. Now, Bangladesh is in constant political turmoil...
On To The Next One!
I wasn't just doing SEO audits, I was busy getting married! After I did all the SEO audits I took a month long holiday to Bangladesh. Where I got married to the girl of my dreams! We have to enjoy life and not become salve to it. I love doing SEO, but that doesn't stop me from enjoying life. Before I left for Bangladesh, I was reading lots of blog post about people doing small things to...
Hello, World!
It has been a while since I wrote a blog post. I have been busy doing SEO audits for 13 websites. That's a lot of websites if you think about it. The hardest part was getting the methodology right. As I needed to have a clear standardised file for all the websites, covering all the uniqueness of each individual website. When you have different brands with their own local stores/branch and...
Think Different
There is non-other I admire more than Steve Jobs, having just finished reading his autobiography I have even more respect for him. He was not a pleasant man by any means, he was a visionary. He chose to see and do things differently. Now that he is gone Apple will be vulnerable to "business as usual" mantra. As Steve mentioned in his autobiography Tim Cook is not a product person, he is an...
Microsoft Surface: A Failure in Making
So I've been looking at the Microsoft Surface very closely from its announcement. The Verge has reviewed the Surface quite well, saving me from writing a lengthy post on pros and cons. Having read the review, I would not buy a Surface. I am an iPhone and iPad (soon to be iPad mini) user, perhaps that's the problem. We all have to make choices in life, some are difficult, and some are easy. But,...
2 tags
Thoughts on Google's Disavow Tool
For the last few months we have seen seismic shift in SEO world. Google's number one priority for search always has been relevancy. However, before Panda update Google was facing real problem with its search results, as they were mainly full of spam. We have seen the updates, and the effects it had one many prominent websites. Everything that has happened including the manual penalty saga has...
The Changing Nature of SEO Role, And What we Must...
SEO industry is in constant flux, and with each algorithm update more SEO agencies are closing down. Indeed, lot of people are losing their jobs in SEO. This is primarily due to how result driven SEO industry is (velocity of result). You do well one day, you get a nice bonus. Ranking drops for a month, you're fired.    Over the few months, I've seen a shift in SEO industry. SEO agencies are become...
One Mobile SEO Tip to Rule Them All [You need to...
Don't have a responsive site? Nor does your competitor? Then, you need to get this done. If your competitors have websites something like this m.competitor.com, mobile.competitor.com or competitor.mobi. You can effectively kill them on mobile search with responsive website. This is because, when you have a responsive website you are effectively passing all the link value of your desktop version...
2 tags
SEO Agencies Take Note: Research, Research,...
I've had the good fortune of working with few SEO agencies in my time, and I wanted to give some generic feedback on how you can make a great first impression. Your initial proposal should not consist of 60 page of bullshit. I don't care about PPC and social media unless my job title is Online Marketing Manager. Who are you presenting it to? I'm a SEO Analyst, I don't care about your PPC service...
My Time at TUI UK & Ireland as a SEO Executive
I joined TUI in January; this was my first proper corporate job! Previously, I was freelancing and working with friends, which did not work out well. I don't recommend anyone mixing business with pleasure i.e. friends. You'll have bad time. I remember my first day, my eyes were hurting real bad (as I wasn't used to working 9-5 shift). Regardless, my first day was an easy one; I had to copy some...
Nexus 7 Review (You Were The Chosen One)
Before I get started, I just want to mention that this is not a comprehensive review, and I don't want to review Nexus 7 for the 100,000th time. The verge has a great review http://www.theverge.com/products/nexus-7/5831. This is more of a short personal review. I received my Nexus 7 on the 19th. I am one of those people which text book defines as early adopters of technology i.e. consumers who...
3 tags
I Was Wrong About Google+
About a year ago, I wrote a post about Google+ and how it was fundamentally flawed and why it is destined to fail like all its predecessors Buzz, Wave etc. Google+ will be core part of Google's search algorithm in near future (but no today). It's a fundamental shift from the original PageRank algorithm.  Google over the years and still relies on external signals to evaluate a web...
4 tags
Social signals vs Ranking
                                        Over the last few weeks there has lots of discussion about how social signals are used for ranking purposes. The epicentre of this discussion was Searchmetrics blog post (http://blog.searchmetrics.com/us/2012/06/07/us-and-uk-seo-ranking-factors-2012/) detailing how social signals show extremely high correlation with SERP ranking. I don't agree with the...
Google Analytics Qualified
Ok, I've just passed my GAIQ test with 81% score, not bad for a day's hard work!
3 tags
Competitors SERP Analysis
Are you ready to understand the secrets of the known universe and beyond? Is your mind open to the unknown, and most important of all have you had your morning/afternoon/evening cuppa? Let's do this! When I read the link profile blog post by Tom Anthony on seomoz (http://www.seomoz.org/blog/link-profile-tool-to-discover-linking-activity), it blew my mind. It was like, this changes...
4 tags
Difference Between Link Building and Link Baiting
There is a distinct difference between link building and link baiting. On today's (late) post I want explain why you should be doing link baiting rather than link building. Lets start from the foundation level! The million dollar question is what does Google use to rank your site against your competitor for the keyword the consumer is searching for? It's not magic, that's for...
Everyone Has to Start Somewhere
I think nobody is perfect! if you look at our portfolio you will see some websites which can be deemed as not professionally done! To our defence, we did what the client requested even if that meant we sacrificed our design integrity during the development process. What I can tell you is that, the first few projects really taught me and the team that we "can please some of the people all of the...
2 tags
A Comprehensible Overview of How SEO Works
On the web you will find thousands of articles and books how on how SEO works, this not another of those article. I want to look at SEO from a fresh point of view, and it will show you, that, SEO is something which can be done by anyone who has some creative flair and devoted at achieving set goal(s). Google uses over 200 signals to rank your website and pages. Thus, we generally divide SEO into...
2 tags
Technical Co-founder Wanted
UPDATE: The position is now taken. Looking for someone who is in UK, specifically in London, Hertfordshire or Bedfordshire area. Student or recent graduate, someone with PHP (Wordpress) and HTML experience (this will look great on your CV) Hi my name is Sid, and I have recently graduated from the University of Hertfordshire (UK) with a 2:1 in Marketing with Business degree. For the past few...
The Root of All Evil is Human Greed
This is a very personal post. I just wanted to vent my frustration somewhere, of course, without many people noticing it, so, this is the perfect place! I believe that there is a global movement ignited towards ending the monetisation of basic human rights and social inequality. People are frustrated at their government for allowing rich people to get away with causing the worst economic...
6 tags
Microsoft's TellMe is NOT a Siri Alternative, And...
3 tags
My Prediction for CrunchFund Invested Start-ups
http://www.atshaker.com/ - LAME, WILL FAIL. http://www.bitcasa.com/ - LAME, ALREADY USE DROPBOX. http://www.prismskylabs.com/ - INTERESTING. http://nsfwcorp.tumblr.com/ - FAIL (especial because of Paul Carr). http://www.zaarly.com/ - FAIL. https://everyme.com/ - INTERESTING. http://www.gogobot.com/ - INTERESTING. https://www.inspirato.com/ - I'M NOT RICH ENOUGH, FAIL (Airbnb for rich...
7 tags
Why You Shouldn't Follow Every Single Person Who...
                  I remember reading an article by Michael Arrington on TechCrunch and shortly signing up for the service back in 2006 when Twitter was known as twttr. In the beginning I didn't pay much attention to Twitter, but obviously it begun to attract the right audience especially all the news channels (I'm look at you CNN!), and the rest, as they say, is history. So what is Twitter? I...
iPhone 4S Becomes Second Most Popular Cameraphone... →
parislemon: It took just 5 weeks. The only one ahead of it? The iPhone 4. By the way, numbers three and four? The iPhone 3G and the iPhone 3GS. One Android phone did manage to beat the original iPhone though — the HTC EVO 4G, places a distant fifth. Let's remember that the original iPhone is over 4 years old. Wait, actually, looking at the data, Flickr isn't even counting the original iPhone...
5 tags
GDrive is Coming, But is it too Late? →
I have been a Dropbox user since its inception, and I love using it. Why do I love using it? Because it's simple. All you have to do to use dropbox is singup and download their software and you are good to go. I was one of those people who always managed to lose their USB Drive when it contained really important documents. Don't get me wrong I still use USB Drive, but that's...
3 tags
Apple TV is Coming →
This what fully integrated ecosystem is all about. P.S. Apple please release this simultaneously world wide or at least here in the UK :p
ButWhySiri.com is No More
Sorry folks, today the website suffered a fatal database crush. Thus, all the data was wiped off the server. I created this website for funny, and unfortunately I just do not have the time to re-establish or maintain the website again. So if anyone interested at purchasing the domain please reply to this post (it won't show up here, as all comments gets moderated). I may do something with it...
5 tags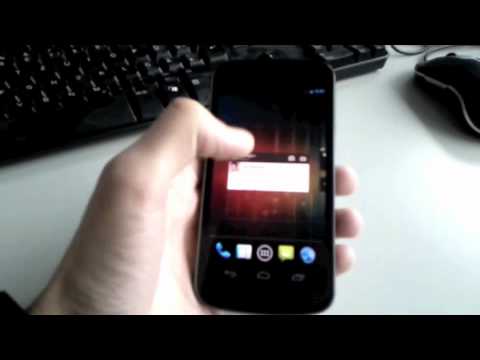 3 tags
4 tags
Thank You Steve
I shall miss you and your speeches. Thank you for inspiring me to do what I am doing. You have been a mentor and a true inspiration to me over the years influencing my thinking, and being that silent critic. At the end of every project, every marketing strategy meeting, every product design, I ask myself, what would Steve do. Yours sincerely, iSid Sent from my iPhone
8 tags
The Impact of Branding on Homogeneous Products
You ask WTF is homogeneous? It's a marketing term for "things which look the same". So, every Tom, Dick, and Harry is writing about the iPhone 4S and the disappointment they are feeling about having no iPhone 5. You may know I like to talk about stuff from a more business and marketing prospective. This is my humble opinion on this matter. Everything a business does always have a purpose behind...
5 tags
"The margins for Kindle content are thin. Very thin. Apple runs its content..."
– Horace Dediu on the Kindle Fire's $199 price and what it means for Amazon and market disruption.  (via parislemon)
The understatement: Google's Management Doesn't... →
understatementblog: Management caring deeply about their company's products and using them every day is almost always a prerequisite of making great products. Facebook CEO Mark Zuckerberg really does use Facebook all day. Twitter CEO Dick Costolo tweeted at least 30 times just yesterday. At the other extreme, I… This is just reinforces the idea that Google doesn't give a sh*t about...
1 tag
My Thoughts on Google Analytics
The update to Google Analytics is long over due. What Google has done with Real Time is in my view quite powerful for website Administrators and marketers. It has finally incorporated ways to measure traffic from social networks (and normal links) via way of campaign tagging your links (of course this was available before, but not in real time). Real Time analytics is very important for us...
7 tags
Why Fragmentation is Bad For Business
As you may know from my previous posts, I am an immense advocate for businesses having tighter control over their products or services. There is no other company I admire more than Apple for this alone. When I was doing my dissertation, it revealed maybe not surprisingly, one of the fears of new buyers was security issues. By having closed ecosystem you can control all aspects of yours product or...
1 tag
"I almost wish we were butterflies and liv'd but three summer days—three such..."
– John Keats, Letter to Fanny Brawne, July 1, 1819 (via todienomore)
4 tags
Without Vision You Are Nothing →
This is what happens when you have a great company lead by an incompetent CEO, who is only interested at making money for himself. I absolutely despise the the management style used by Microsoft people. Stephen Elop please read the work of Dr. Raymond Meredith Belbin on team roles and watch the TED talk of Dan Pink on human motivations. Your welcome!